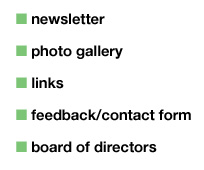 House of Italy Membership

- Members help preserve and foster the art and culture of Italy and their Italian heritage, by sharing it with one another and with visitors.

- Members give visitors and lovers of all things Italian an opportunity to enjoy Italian hospitality by hosting a Sunday open house.
 
- Members enjoy the warmth and joy of the traditional Italian family-style Sunday dinner along with an interesting speaker or other entertainment on the third Sunday of every month in Balboa Park. "Tutti a mangiare a tavola". 
- Members receive a monthly newsletter, participate in several enjoyable events at beautiful Balboa Park—the lawn program, the International Food Fair, and the International Christmas Festival.
 
- Members enjoy members-only special events.
 
- Members have the opportunity to attend Italian conversation classes at a reduced member cost.
 
- Members receive discounts to other Italian and San Diego organizations.
 
- Come and visit us on Sunday afternoons in the International Cottage area of Balboa Park between noon and 5:00 PM. 

Or become a member and join us for an Italian family-style dinner on the third Sunday of the month to have fun and make new friends.

 Please download, print, fill out and mail or bring the membership form
with you to our next membership meeting along with your check.
Benvenuti!