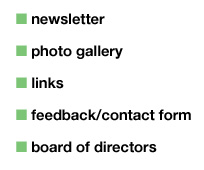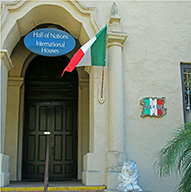 The Story of the HOUSE of ITALY

The House of Italy was founded in May of 1935 in conjunction with the California Pacific International Exposition. The expo ran from May 29, 1935 through November 11, 1935 with over 4,500,000 visitors. All of the cottages were the vision of Mr. Frank Drugan, who also conceived the idea for the expo.

The houses were open to the public to display arts, crafts and folkways of their native lands. This proved to be so popular that after the expo closed the group formed what is now the House of Pacific Relations.

On December 10, 1941 the U.S. Navy annexed the park and it became part of the Naval Hospital and the occupants of the houses were told to vacate. On August 2, 1948 at a grand ceremony, the cottages were returned to the former occupants.

The current House of Italy was formed in 1968 with a small group of Italians meeting at local restaurants. In 1971, the City of San Diego permitted the House of Italy to remodel the old floral display building. After countless hours by several individuals and the donation of thousands of dollars worth of building supplies the new House of Italy was finished. In August 1973, the doors opened and have remained so ever since, greeting the thousands of visitors with a warm Italian welcome.
The House of Italy (HOI) plays a major role in maintaining the Italian Americans' cultural identity. It keeps our unique Italian American heritage alive by helping its members live and remember their heritage, pass it down to the next generation, and introduce it to non-Italians.
ABOUT US
To this day, the objectives of the House of Italy remain:

- To Preserve and foster the art and culture of Italy

- To promote a spirit of goodwill amongst all nations

- To extend hospitality to all visitors

- To provide a family atmosphere for its members and guests,

- To sponsor activities and programs throughout the year,

- To inform visitors about Italian organizations in San Diego

- To have fun enjoying Italian cuisine, fine wine and good friends.

Come and visit us on Saturday and Sunday afteroons
in the International Cottage area of Balboa Park
between noon and 5:00 PM.
Or become a member and join us for an Italian family-style dinne
r on the third Sunday of the month to have fun and make new friends.
Select a photograph to see a larger format.